Welcome to Midlands Printing Inc. where we get what you want! We've been delivering it to our customers here in the Midlands for over 30 years because we understand their need for a quality product, delivered on time, at a competitive price.
Our commitment to you is to listen, tell the truth, pay attention to detail and make sure that your jobs proceed smoothly from initial consultation to final delivery. So if you're looking for a professional printer who will go the extra mile for you please contact us today!
Upload Your Files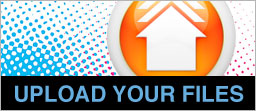 Upload your files directly; no FTP needed!  (requires registration).